Books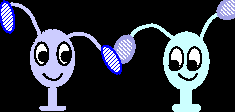 Hello and welcome. I've been writing since 1991, but long before I ever thought of writing my own stories, I loved to read other people's. If you would like to know more about me, visit my home page.
---
---
Books that I read relatively recently and loved. Too soon to decide whether they will become permanent favorites.
The Gates of Fire, Steven Pressfield
Once an Eagle, Anton Myrer
It's Fine By Me, Per Petterson
Love and War in the Apennines, Eric Newby
All the Pretty Horses, by Cormac McCarthy
Ancillary Justice, by Ann Leckie
---
The Lord of the Rings, by J.R.R. Tolkien. If I had to name my favorite book in the world, then nine days out of ten, I would pick The Lord of the Rings, an epic fantasy trilogy set in an imaginary world of great depth and beauty.
The Dazzle of Day, by Molly Gloss (who also wrote "The Jump-Off Creek"). A beautifully written portrayal of the first generations-long voyage to settle another planet. The science fiction backdrop is realistic, but the focus is on the individuals, descendants of the Quakers, people who attach as much importance to listening and silence as they do to speaking.
The Dispossessed, by Ursula K. Le Guin. The book is both the story of an individual, Shevek, and the story of two societies: Anarres -- the anarchist, poor, utopian society he grew up in, and Urras -- the rich, complex, power-dealing, money-using society he travels to. I have loved the character of Shevek since I met him when I was a child.
Four Ways to Forgiveness. Another excellent book by Ursula K. Le Guin. The prose is as beautifully crafted as one expects from Ursula Le Guin; the world-building is fantastic, showing cultures in turbulent flux, yet the stories focus on individual, believable, fallible characters. I found one section -- which showed how important seemingly small things can be to an individual -- breathtakingly good.
Among Others by Jo Walton, set in 1979-1980 and narrated by a 15-year-old girl who reads vast quantities of science fiction and fantasy, as well as other books. In 1979-1980 I was a 14-year-old girl who read vast quantities of science fiction and fantasy, as well as other books. I cannot tell how effective the book would be for someone who doesn't share that background, but for me it was an entirely wonderful book to read. I loved it. I loved the mostly-not-even-explained references to science fiction and fantasy stories; I loved the warmth toward libraries, books, librarians, fellow readers, science fiction fans, the community of readers.... It is also the only book I have liked that has fairies in it. (Normally the word "fairy" makes my hackles rise.)
Jack McDevitt's science fiction. I find it difficult to choose my favorites among Jack McDevitt's books, but the ideas in Eternity Road and in The Engines of God have stayed with me. Jack McDevitt is a master at creating thoughtful, well-written, entertaining science fiction stories.
Swordspoint, by Ellen Kushner. There is little or no magic in this novel, and yet the setting and the atmosphere are those of a fantasy milieu, where a swordsman's skill is a matter of life and death, where elegance and mannered replies define a society, and where the narrative prose is smooth perfection. A delight. N.B. I also love "The Privilege of the Sword," by Ellen Kushner, which is set in the same milieu.
The Name of the Wind by Patrick Rothfuss, thoroughly entertaining high fantasy and pleasingly lengthy. (My only complaint about, say, "Swordspoint," is that I wish I could have stayed in that world longer.) When I read this book in 2010, I hadn't had as much fun reading a fantasy novel in years.
---
The Lord of the Rings is probably my favorite book, but Jane Austen is probably my single favorite author. My personal favorites out of her half-a-dozen novels are Pride and Prejudice, Emma, and Northanger Abbey, but they are all excellent, beautifully written, witty tales portraying the world Jane Austen grew up in, that of a middle class English woman around 1800.
The Jump-Off Creek, by Molly Gloss. Sparsely but beautifully written, The Jump-Off Creek shows a small group of characters settling the Western frontier. At the center of the cast of characters is Lydia Sanderson, a widow working to set up a homestead on her own. Though never falsely sentimental, the author's compassion for the characters is clear.
Cranford, by Elizabeth Gaskell. I have read and enjoyed Elizabeth Gaskell's lengthier and more serious novels, but I prefer Cranford. In this short novel, we are welcomed into an English country village in the early 1800s. This is a gentle story, told with humor and affection, of women struggling to maintain the standards of propriety despite impoverished circumstances.
The Aubrey/Maturin series of historical naval adventures by Patrick O'Brian, starting with "Master and Commander." By times funny, moving, riveting, harrowing, beautiful, these books have many strengths, including the developing friendship between Aubrey and Maturin, and the evocation of life at sea.
The Harry Bosch detective series by Michael Connelly, staring with "The Black Echo." Michael Connelly's books have become one of the staples of my summertime/vacation reading, which is not to say his books are light (indeed they are often very dark), but they are -- at least for me -- page-turners. I particularly like Harry Bosch, and I have been trying to ration my way through the books about him.
Alexander McCall Smith's oeuvre. These books are another staple of my summertime/vacation reading. The Number One Ladies' Detective Agency series is light reading, but in the best possible way. They are uplifting, moving, emotional books set in Botswana and centered in the thoroughly likable main character of Madame Ramotswe. I also love his 44 Scotland Street series.
---
The Earthsea books by Ursula Le Guin. When I was growing up, I loved each of the first three Earthsea books ("A Wizard of Earthsea" + "The Tombs of Atuan" + "The Farthest Shore"), with my favorite being The Tombs of Atuan, perhaps because it centers around a young girl, perhaps because of the haunting imagery of an underground labyrinth. The books stand alone, but are linked by the character of Ged, and by the setting: an archipelago where wizards learn the power of words, and dragons can still be found in remote reaches. Then, years later, Ursula Le Guin returned to Earthsea to write a fourth book, "Tehanu: The Last Book of Earthsea." Some readers were disappointed by Tehanu, perhaps because it doesn't have the brightness of the other books. Instead it deals with matters previously left in the background, such as the limited options open to women, and the losing of power. To me, Tehanu is every bit as evocative and imaginative and wonderful as the earlier books. Since writing "Tehanu," Ursula K. Le Guin has returned to Earthsea again with the superb collection of stories, "Tales from Earthsea," and another superb novel, "The Other Wind."
The Annals of the Western Shore, also by Ursula Le Guin, starting with "Gifts." I entirely loved the three books in this series, beautifully written. I have decided not to let myself re-read them until Lucy is old enough for me to share them with her.
Watership Down, by Richard Adams. This is one of my all-time favorite children's books. In describing the heroic adventures of a band of rabbits, Richard Adams endows the animals with their own language, personalities, and a rich rabbit mythology.
Aimed at younger children than Watership Down, my favorite character in a children's book -- perhaps in any book -- is Mary Plain, an unusual bear-cub from the bear pits at Berne. Gwynedd Rae wrote at least ten books about Mary Plain and her friend the Owl Man, beginning with Mostly Mary. The Mary Plain books are refreshingly free from didactic messages teaching children how to behave -- Mary Plain is greedy and rather conceited, enthusiastic and trouble-prone, but the affection between Mary Plain and the Owl Man, and between Gwynedd Rae and her characters, shines through.